Our Team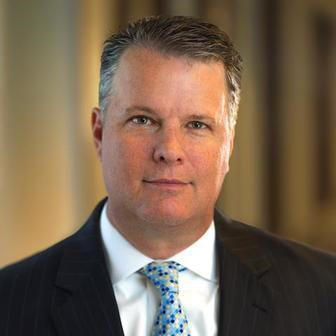 Bart A. Reese, CFP®, CPWA®, CRPC®
Managing Director/Investments, Branch Manager
As founder of the Reese Williams Wealth Management Group, Bart leads the team's overall wealth management and investment initiatives, developing tailored strategies for individuals, families, and businesses. His mission is to help his clients organize their financial lives, establish their unique priorities, and capitalize on Stifel's vast resources to pursue their goals with purpose and precision.
In 2018 and 2019, Bart was recognized as one of the "Best-In-State Wealth Advisors" by Forbes magazine.* He specializes in holistic wealth planning, multigenerational wealth transfer, portfolio design and implementation, asset allocation, and risk mitigation strategies. With nearly 30 years of direct experience, he applies the knowledge and insight he has gained to help propel clients toward their long-term objectives.
Bart joined Stifel in 2019 after working at Merrill Lynch since 1991. Prior to joining Merrill Lynch, he spent two years as a staff accountant in Dallas and Houston. Committed to ongoing financial education, he has attained the Certified Financial Planner™ certification, the Chartered Retirement Planning CounselorSM designation, and the Certified Private Wealth Advisor® (CPWA®) designation, which is administered by the Investments & Wealth Institute™ through coursework at the University of Chicago Booth School of Business.
Bart has been an active supporter of the Coastal Conservation Association, having previously served as development chair, chapter president, and state board member.
Bart and his wife, Mary, live in Houston with their four children. Outside the office, Bart enjoys a variety of outdoor activities, as well as traveling and deepening his passion for the Lone Star State.
*Forbes "Best-In-State Wealth Advisors," February 21, 2019, and February 15, 2018.
Rankings are based on the opinions of SHOOK Research, LLC, and were selected from a pool of nearly 30,000 nominations (over 21,000 in 2018). Advisors are judged on individual contribution, but total team assets are shown, which can include one or more additional advisors. Qualifying advisors met the following basic requirements: a minimum of seven years as an advisor, a minimum of one year at their current firm, recommended and nominated by their firm, completion of an online survey, over 50% of their revenue/production must be with individuals, and an acceptable compliance record. The ranking algorithm is based on qualitative measures derived from telephone and in-person interviews and surveys; service models, investing process, client retention, experience levels, review of compliance records, firm nominations, etc.; and quantitative criteria, such as assets under management and revenue generated for their firms. Investment performance is not a criterion. Neither SHOOK Research nor Forbes receives compensation from the advisors or their firms in exchange for placement on a ranking. The ranking may not be representative of any one client's experience and is not indicative of the financial advisor's future performance. Forbes is a registered trademark of Forbes, Inc. All rights reserved.
---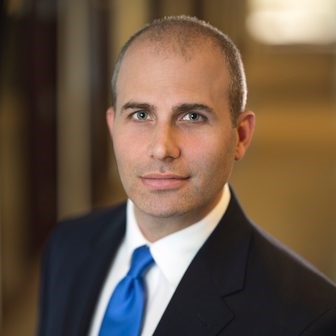 Zachary R. Williams, CPFA, CRPC®
First Vice President/Investments
Zach helps his clients identify and address a broad range of wealth management needs and develops a plan that reflects their specific timelines, values, and priorities. He enjoys proactively helping clients clarify their financial goals and challenges, so that they can implement workable frameworks to pursue what is most important to them.
Zach specializes in fixed income investing, portfolio development, evaluation, and periodic review. He also provides ongoing support to business owners about the design, creation, and implementation of company-sponsored retirement plans. Taking a client-focused approach, he helps his clients take measurable steps toward the future they envision for themselves and their families.
Zach joined Stifel in 2019 after working at Merrill Lynch since 2003. Prior to joining Merrill Lynch, he spent four years as a personal banker. He holds the Chartered Retirement Planning CounselorSM designation.
Zach lives in Fulshear, Texas, with his wife and their two boys. In his free time, he volunteers with the local Little League and coaches his sons' youth sports teams. He is also an avid outdoorsman and enjoys playing golf and the acoustic guitar.
---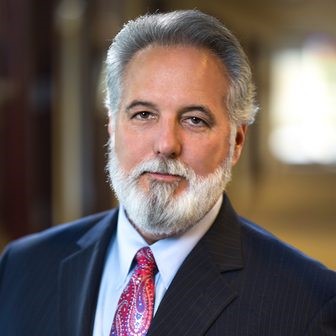 George A. Reese
Portfolio Analyst
George applies his knowledge of the capital markets to help the team develop plans that reflect clients' unique risk tolerance, time horizons, and investment preferences. Having witnessed numerous market cycles and macroeconomic themes, he offers a seasoned approach to investment analysis, grounded in clarity and discipline.
George joined Stifel in 2019 from Merrill Lynch, where he worked since 1996 and was a financial advisor for 12 years. In addition to portfolio design and implementation, he specializes in coordinating customized lending.
George and his wife, Jacquelyn, reside in Houston.
---
Teresa J. Black
Client Relationship Manager
Teresa is responsible for ensuring the quality and responsiveness of clients' overall service experience. She caters to client priorities with dedication and resolve, addressing a variety of operational, administrative, and service needs. Closely attuned to the distinctive nature of each family relationship, she focuses on building client relationships through personalization and discretion.
Teresa joined Stifel in 2019 after working at Merrill Lynch since 1990. Her extensive experience contributes to her abilities as an effective problem-solver. Having helped numerous client families throughout the decades, she has a strong understanding of best practices, resulting in a smooth and satisfying client experience.
Teresa lives in Sugar Land with her husband and their daughter. In her free time, she volunteers as a Girl Scout leader and church youth leader.
---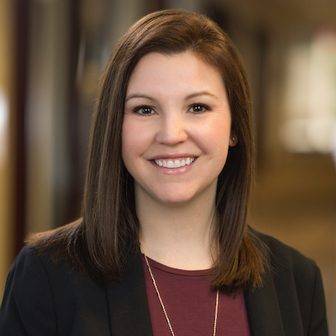 Kendall Elkins
Client Relationship Manager
Kendall is responsible for account administration, team operations, technology integration, and customized communications for client reviews. Passionate in her dedication to clients and their family members, she takes pride in building long-term client relationships through care and commitment.
Kendall joined Stifel in 2019 from Merrill Lynch, where she spent seven years at the firm's Shreveport, Louisiana, office before transferring to the Reese Williams Wealth Management Group in 2015.
Kendall lives in Richmond with her husband, Jason. She is also a former board chair and founding member of Girls on the Run in Shreveport. In her free time, she enjoys travel and photography.
---
Stifel's banking and lending services are provided by Stifel Bank and Stifel Bank & Trust. Residential mortgage lending services for clients of Stifel, Nicolaus & Company, Incorporated are performed exclusively by Stifel Bank and Stifel Bank & Trust (Stifel Banks). The financial advisors of Stifel, Nicolaus & Company, Incorporated do not offer mortgage loans, provide mortgage loan information, or accept residential mortgage loan applications.
Stifel Bank, Member FDIC, Equal Housing Lender, NMLS# 451163, is affiliated with Stifel Bank & Trust, Member FDIC, Equal Housing Lender, NMLS# 375103, and Stifel, Nicolaus & Company, Incorporated, Member SIPC & NYSE, each a wholly owned subsidiary of Stifel Financial Corp. Unless otherwise specified, references to Stifel may mean Stifel Financial Corp. and/or any of its subsidiaries. Unless otherwise specified, products purchased from or held by Stifel are not insured by the FDIC, are not deposits or other obligations of Stifel Banks, are not guaranteed by Stifel Banks, and are subject to investment risk, including possible loss of the principal.