Our Process
Our wealth management process consists of six steps. These steps give us an understanding of your current situation, the choices available to you, and the action steps needed to pursue your goals.

The process involves gathering your relevant financial information, examining your current financial status, determining your goals, formulating a plan that works towards your goals based on your current situation and future plans, and continually evaluating your plan and goals throughout the years.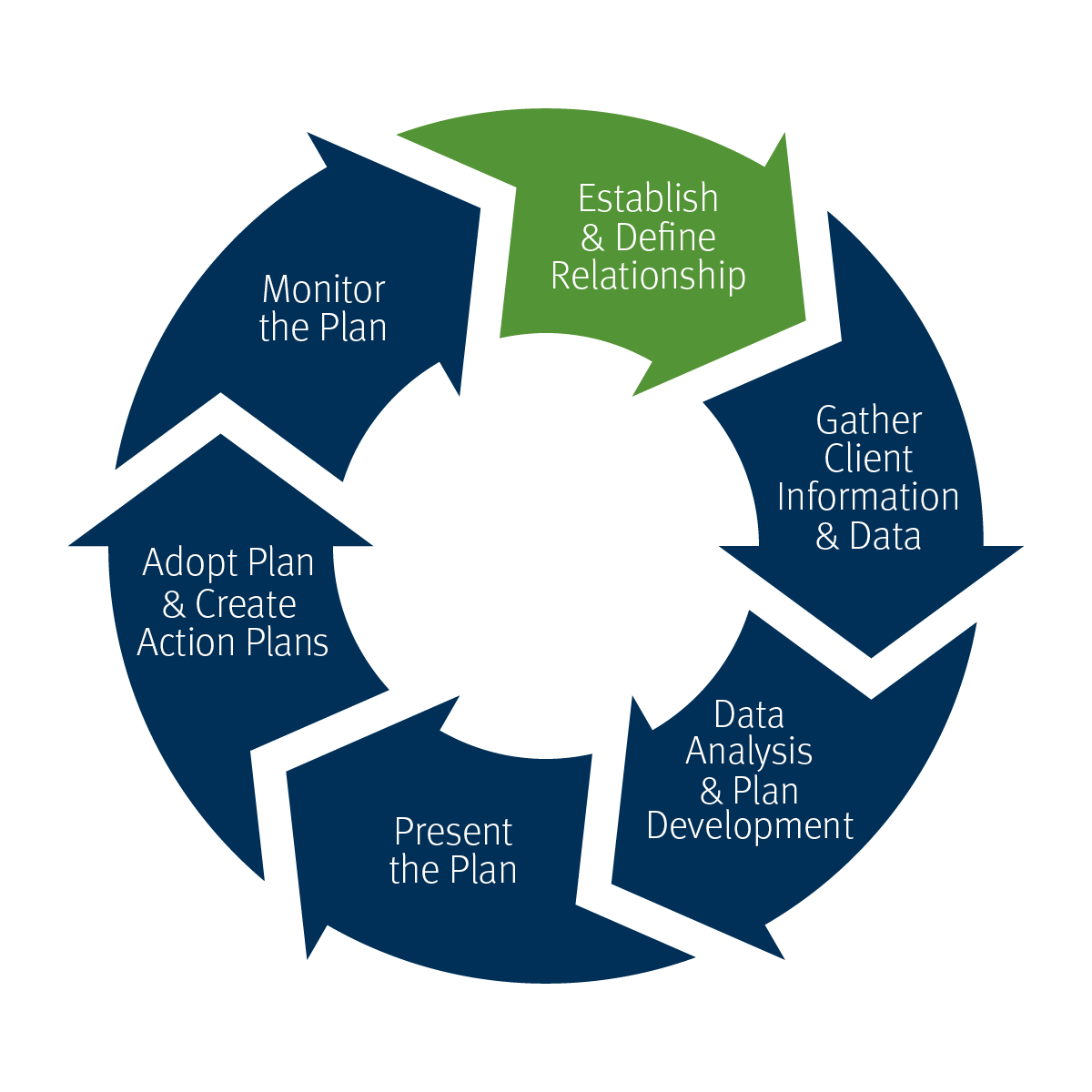 "The future belongs to those who plan for it."
After your long-term goals have been defined, we recommend the appropriate choice of investments based on your goals. We take your entire asset base into consideration so your wealth management plan is complete.
We believe that how successfully you invest your money will determine the degree of financial security you will enjoy in the future.
We also believe continuous evaluation of your plan is important since variables can change, such as employment.
Few things are more vital to your security than knowledgeable wealth management planning. You can take control of your financial future by:
Developing a sound investment plan offering

the greatest opportunity for achieving your goals;

Executing that plan;

Periodically reviewing that plan and making adjustments for changing financial objectives.
An Example of How We Can Help You Take Control of Your Finances:
Assess Your Financial Situation
Take inventory of assets, including retirement plans

Evaluate your income stream

Define Your Goals
Buying a house

Investing for college education

Saving for retirement

Calculate Funds Needed

Create a Portfolio to Address Your Investment Goals
Allocate funds among appropriate investment categories

Monitor Portfolio
Respond to changes in objectives

Fundamental changes in portfolio (values)